There are many moving parts in a spa — the spa receptionists checking in clients, the spa therapists ushering them here and there, and people going in and out of the many facilities that the place has to offer.
And for a first-timer, it can be daunting. Where do you go? What do you wear during a spa treatment? Do you take your bra off at the spa? What do you do?
Knowing the spa etiquette before you go can relieve some of that unnecessary stress. Ready to unwind? Let's get to it.
What Is Spa Etiquette?
The definition of etiquette, according to Merriam-Webster, goes like this: "The conduct or procedure required by good breeding or prescribed by authority to be observed in social or official life." Simply put, it's the guidelines of how a person should behave in the spa.
Why's etiquette important, especially in a spa setting? There are a few reasons:
It teaches you how to behave in a setting where people go to relax.
How you interact with the staff and other spa-goers leaves an everlasting impression.
When you know how to behave properly, it contributes to the staff's effectiveness.
Your etiquette conveys the type of person you are and how you help keep the spa environment a most relaxing one for you, other clients, and the staff.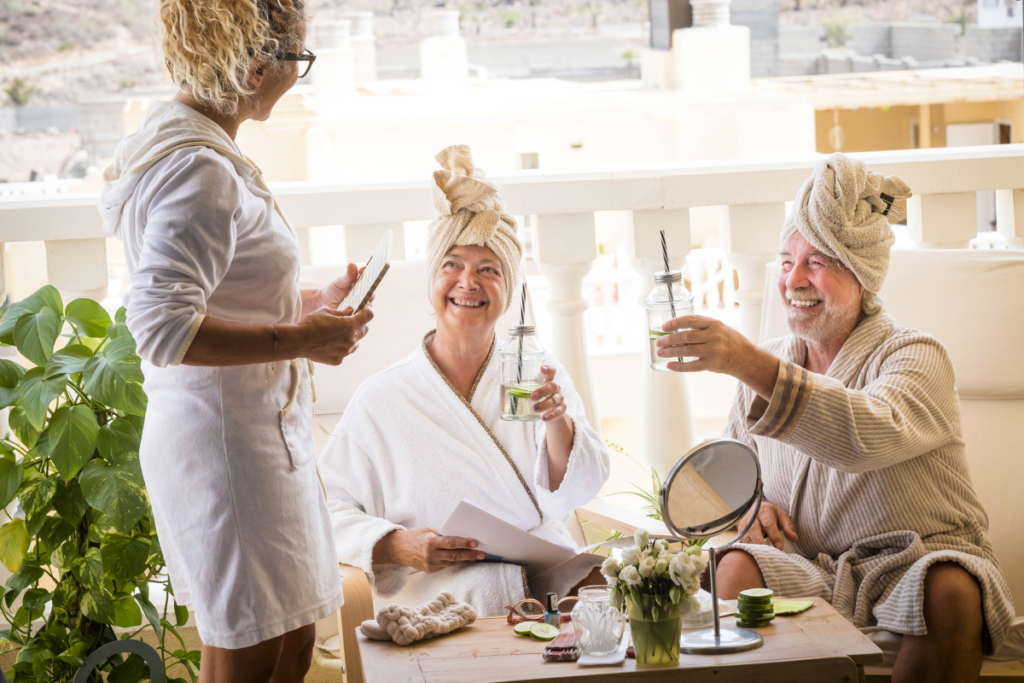 What Are the Dos and Don'ts of a Spa?
Different spas have different guidelines, of course. However, there is some foundational spa etiquette for clients such as yourself.
Spa Etiquette Dos
Check out the spa menu. While part of the spa experience is for the staff to answer all your queries about the spa treatments they offer, it's always advisable to be prepared.

At times, the spa can get busy, so if you're prepared with which treatment you'd like to do, whether it's a Swedish Massage or Urutan Malaysia, or have some questions ready at hand, it'll really help the staff out.
Be early. Most spas have a 'arrive 15 minutes early' policy. This will give you time to fill out the consultation form (for first-timers), enjoy the spa facilities (like the sauna or swimming pool, if available) without feeling rushed, and take a breather in the relaxation lounge.
Take care of your valuables. It's strongly advised against bringing expensive jewelry or valuables to the spa. Spas won't be held responsible for the safety of your valuables and belongings.
Disclose your health conditions. Many people feel awkward when talking about their health status. However, because there can be contraindications to spa treatments, it's really for your own benefit.

It's your responsibility to inform your massage therapist about any health conditions you think may be of concern. Spas will typically ask you to sign a waiver so that they're not held accountable should anything go wrong.
Give feedback. If you're getting a massage, do speak up about the room temperature, the music choice and volume, and massage pressure. If you're in for a facial, let your beautician know if you're attending any events in the next few days or if you've got any skin problems you'd like to address.

These are all things that your spa therapist or beautician will appreciate.
Drink more water. A benefit of spa treatments, especially massage, is to encourage blood circulation and lymphatic drainage. This helps get rid of the toxins in your body. So it's good practice to keep drinking lots of water throughout the day.
Be considerate. It's always encouraged to be a considerate spa guest, as much as possible. The other spa patrons are there on their own relaxation journey. So try to avoid taking pictures (for privacy sake), talking loudly, being rude… Instead, relax, embrace the therapeutic benefits of the spa ambiance and treatments, and enjoy your spa experience.
Spa Etiquette Don'ts
Don't come in sick. This might just be a no-brainer, but if you're feeling unwell, please stay at home and rest. While spa treatments do help you feel good, you could potentially get other spa-goers and the staff sick as well.
Don't talk loudly. Unwind and relax is the goal for most spa-goers. And one cannot relax if there's chitchatting all around.

If you're having a spa day with friends, try to keep your voices low. Alternatively, you can ask the staff if they have a private room or area that your group can enjoy together. This option allows you to be a bit louder.
Don't leave your phone on ringing mode. Talking about being loud, spas will ask you to turn your phone on silent mode. This will enhance the overall spa experience for yourself and other clients. Remember that a spa is a place of retreat and relaxation.
Don't bring your children. Often, the spa policy for children is that they have to be 12 years or older. It's nothing against your children, of course. However, little humans do have the tendency to be loud or run around. So to respect other spa patrons, it's best to leave your children at home or with a babysitter.
Don't expect the option of erotic treatments. This must be brought up as there is always someone who asks for it. Spas in Malaysia aren't allowed to offer erotic treatments by law.
If you're not sure of what is acceptable or not, you can always ask the staff for more information and clarification.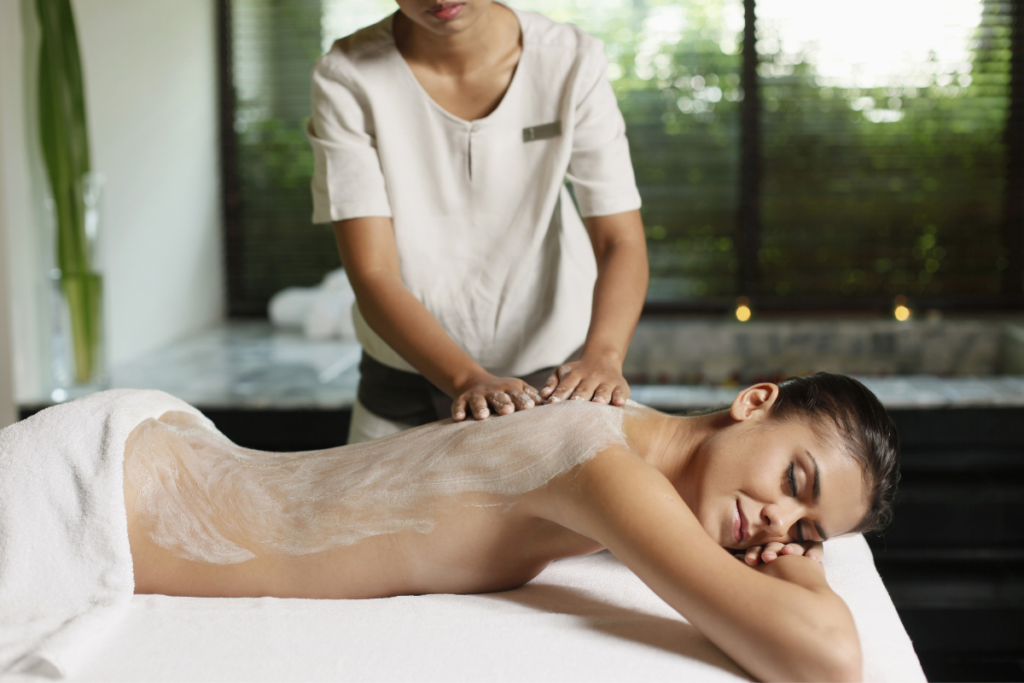 Be a Voice of Wellness
Even as a spa-goer, you can contribute to the voice of wellness by adhering to spa etiquette. As the trendy quote goes, "Keep calm and get your spa on."
If you'd like to find out where the spas are in Malaysia, you can always turn to the Association of Malaysian Spas. Here, you'll be able to locate our members' establishment, whether it's the nearest to you or in other states.
So, you're ready to get your spa on? We'll welcome you in.