What are you grateful for today? That's the golden question that we should be asking ourselves every day.
Whether it's your health, wealth, or happiness, don't underestimate the power of this nine-letter word. When you truly understand how to practice gratitude, you'll realize the magnitude of its benefits.
Now, what happens when you appreciate your team members? Apparently, the benefits can go a long way.
As the saying goes, "There's always something to be grateful for."
What Is Gratitude?
The word stems from Latin, meaning 'pleasing' or 'thankful.' But it's more than saying 'thank you.' It's the positive quality of being thankful and the feeling of wanting to show appreciation when we're shown kindness.
Gratitude is about taking a moment to appreciate things we often take for granted. It allows us to reflect on our good fortune, no matter how small or big it is.
What's more, there are tons of things to be grateful for — having a roof over our heads, food to eat, clean water, healthy relationships…the list is truly endless.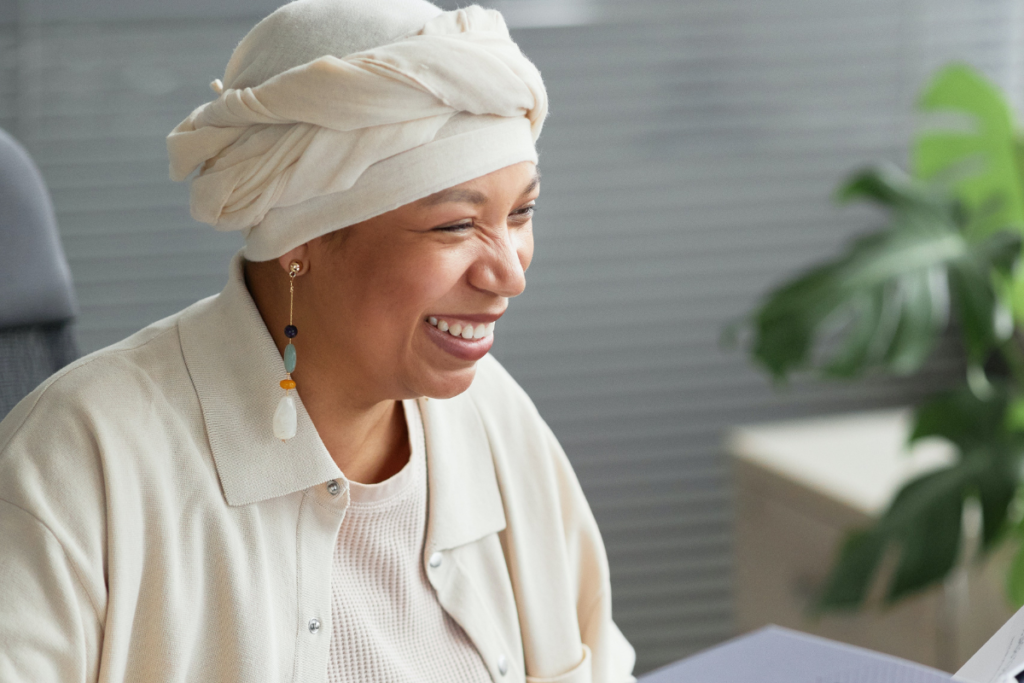 3 Wonderful Benefits of Gratitude
The truth is, working as a massage therapist, beautician, or other positions in the spa and wellness industry can be stressful. There are long hours, you're often on your feet, and sometimes, you have back-to-backs.
Here's where gratitude can help.
This practice not only feels good, but when we practice it on a daily basis, it can have enormous benefits for us, especially in the work environment. In fact, a 2022 study shows that when you use it amongst your team members, it can improve their performance in high-stress situations.
Researchers at the University of California San Diego's Rady School of Management looked into how the expression of gratitude affected the stress levels of team members. They found that giving and receiving praise helped manage their stress and enhanced performance under pressure.
Interesting, right?
So here are a few (but not all) of the benefits when we cultivate gratitude:
Emotional benefits. Acts of gratitude have a positive impact on our self-esteem. When our positive emotions are enhanced, it leaves us feeling happier.
Physical benefits. The joyous state of gratitude reduces our depressive symptoms, which then helps us sleep better and motivates us to make healthier choices in our lives.
Personality benefits. Feeling grateful encourages us to be more optimistic, more giving, and less materialistic.
Social benefits. When we're positive, we emanate positive vibes and thus, attract positive people into our lives. With this emotion, we're able to build trust and create loving bonds.
Career benefits. Being grateful helps us find meaning, even in our work. It helps us be more patient and make better decisions. Plus, work-related stress decreases and our mental health is better for it.
When we learn how to practice gratitude daily, it creates awareness of good things as they happen.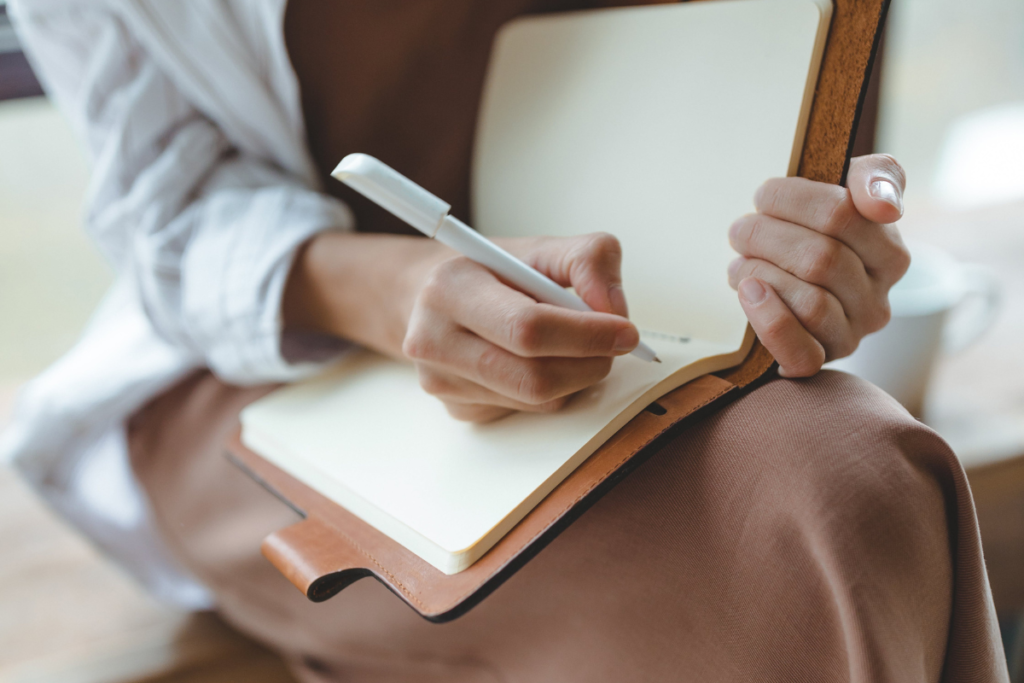 How to Practice Gratitude With Your Team Members
Feeling grateful happens spontaneously at times. But we can also create it by consciously counting our blessings. So here's how to start a gratitude practice with your team members.
Notice the small things
When we're stressed, it's natural to focus on what's wrong or what could go wrong. It's called 'fight or flight' and it's just how our brains are wired.

Gratitude starts with our own self. So to break this 'Negative Nancy' perspective, start a gratitude journal, and every day, write down three things that went right.

Maybe you sent out an important email. Perhaps you praised someone or got praised. Or maybe you had a delicious lunch.

Whenever you have a win, regardless of how big or small, take a moment to express your gratitude and acknowledge how good it feels.
Compliment your team member(s)
It's always nice to receive praise. It boosts morale and encourages positivity all around.

Take time to notice your team member's accomplishments, like if they did their makeup in a beautiful way, helped you clean the treatment room, or even got a generous tip from a client.

By acknowledging their good efforts, you're less likely to stew over any negative ones. And your positive vibes will more than likely be reciprocated.
Create a sugarcube board
If your team members would like to share their gratitude in a more silent or anonymous way, sugarcube board is the way to go. It's a great way to share notes of gratitude and appreciation. Many companies do this for their teams and even for events that they host.

A sugarcube board is a series of envelopes, each with a team member's name on it, that are attached to a board in alphabetical order. You can provide colorful paper squares where each member can write down an appreciation note and slip it into someone's envelope.

It could be something like, "Thank you for assisting my client to the locker room" or "I really appreciate you treating me for lunch." 
Of course, there are more ways than these three to practice gratitude. And there's no right or wrong way to do it. Find one that works for you and get to it.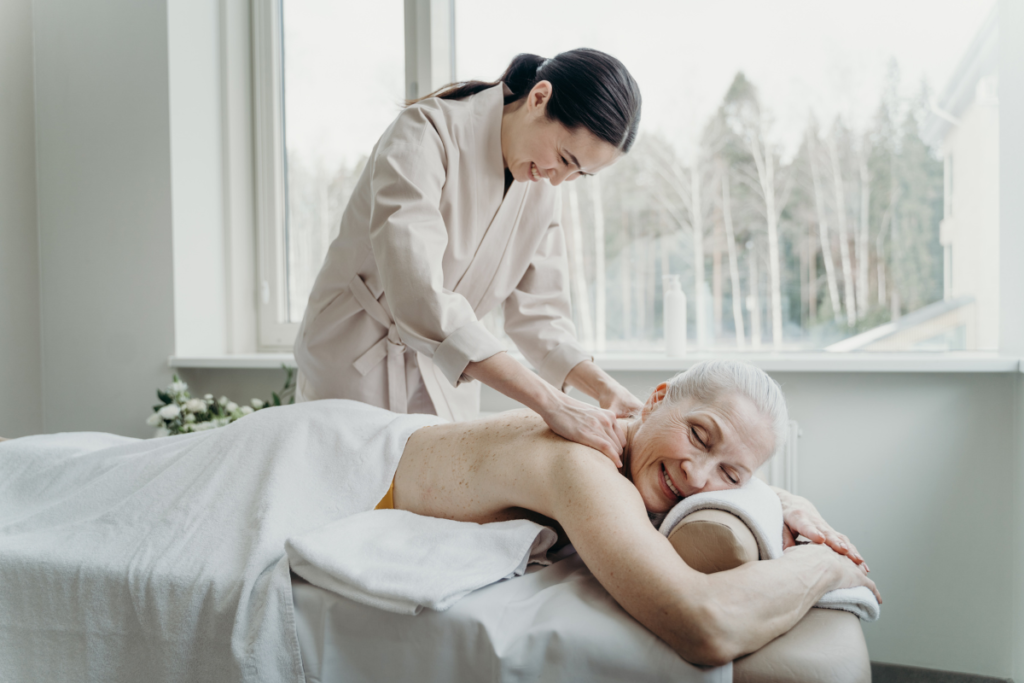 Be a Voice of Wellness
No doubt, gratitude takes work. But it's totally worth it. Being mindful of all things good can help build you and your team's momentum into a beneficial upward cycle.
As American author, Richelle E. Goodrich says, "Gratitude paints little smiley faces on everything it touches."
Now, if you'd like to learn other ways you can strengthen the bond between your team members, you can always turn to the Association of Malaysian Spas. We'll help direct the way to where you can learn different strategies to help boost gratitude and morale in the workplace.
So, ready to learn? We'll welcome you in.