Being a massage therapist may come with a stigma, unfortunately, but the truth is, it's a completely misunderstood career.
In fact, massage therapy may just be one of the world's oldest professions. From the ancient civilizations of India, Egypt, and even China, it was used as a practice that was passed down through generations to help heal injuries, relieve pain, and prevent illnesses.
And it's no different today. The benefits of massage are aplenty, for sure. But the benefits of being a massage therapist? It's truly rewarding.
If you're wondering how to be a massage therapist, look no further. Here are answers to some common frequently asked questions.
Let's get to it, shall we?
What Is a Massage Therapist?
There's more to being a massage therapist than massaging. They're responsible for assessing and treating the soft tissues and joints of the body through manual manipulation, a.k.a. massage.
Additionally, their responsibilities include:
Consult with the clients about symptoms, medical history, and desired results.
Evaluate the client's painful or tense areas of the body.
Massage muscles or other soft tissues of the body to improve circulation, encourage lymphatic drainage, relieve aches and pains, and maintain good health.
Provide the clients with guidance on how to improve their overall wellbeing.
Massage therapists are trained to understand the anatomy and physiology of the body so that they can skillfully manipulate muscles and soft tissue to promote general wellness. This includes using their hands, fingers, forearms, elbows, and sometimes, feet.
There are several types of massage therapy. Swedish, deep tissue, and sports massage are just a few examples. And more often than not, massage therapists are certified or expertly trained in more than one of these modalities.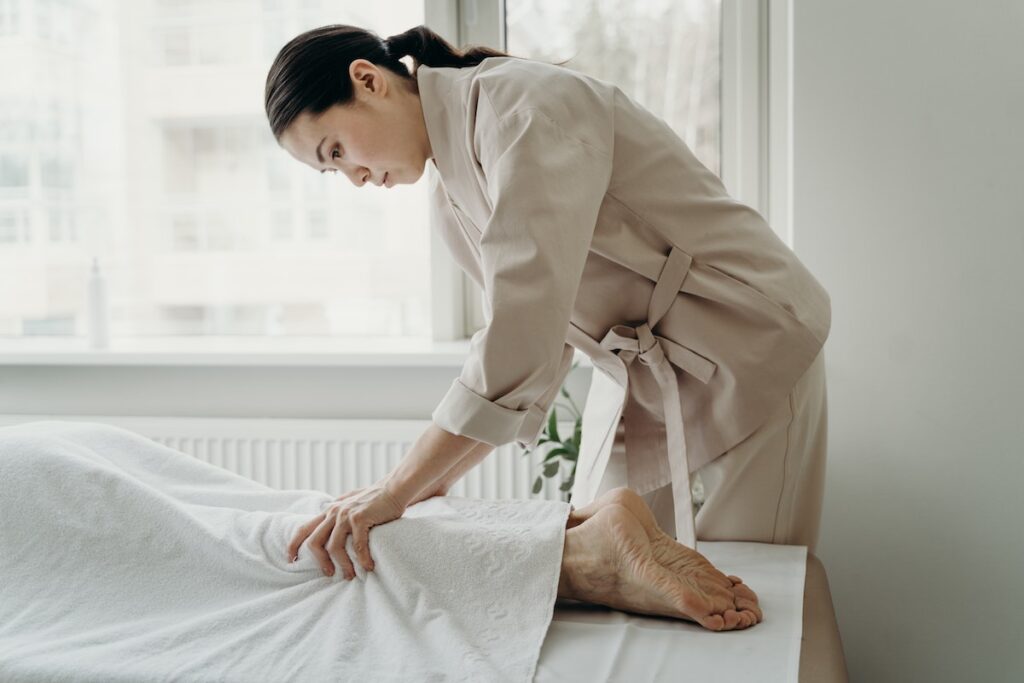 Is Being a Massage Therapist Difficult?
When it comes to being a massage therapist, the work itself is not difficult. The bulk of the work is physical, yes. However, other duties often include recording clients' files, marketing, booking clients, washing linens, and other general business tasks.
The working conditions vary from place to place, in Malaysia, especially. Here are some examples of work settings for massage therapists and the benefits of each:
Self-employment enables them to work out of their homes or private studios. And because they're autonomous, they're able to set their own hours and their own rates. However, because they're autonomous, they have to do their own marketing and hustle for their income.
Physical therapists or chiropractors' offices are another choice. This isn't often seen in Malaysia, but it could be an option if any outlets are open to it.
Day spas or resort spas give the safety of getting a steady stream of clients and, of course, paycheck. These work settings provide more treatments than just massage — their menus usually include body scrubs, facials, waxing, and manicures and pedicures. That, in turn, requires massage therapists to expand their knowledge to other spa treatments.
In essence, anything is difficult if that's you tell yourself. But if you find the joys in being a massage therapist, no matter how little they are, it makes you feel worthy.
What Are the Perks of Being a Massage Therapist?
As a massage therapist, you provide the rest and relaxation for your clients. But what do you get out of it? Here are three awesome perks that go beyond the paycheck:
#1: You're Able to Help Others
It's more about helping others that keeps many massage therapists going.
In fact, there are plenty of research out there to show truly effective massage is. From helping someone with lower back pain to neck and shoulder pain to reducing headaches to supporting someone's cancer journey, massage therapy has such a wide array of benefits.
And when you learn how to become a massage therapist, you also gain the gratification of being a good samaritan. In turn, it can very well lead to job satisfaction.
#2: There's a Great Career Growth
Contrary to what many believe, your career as a massage therapist can evolve. You can specialize in different types of massage, like infant, medical, reflexology, aromatherapy, or even sports therapy, to stand out amongst the crowd.
Another avenue you can take is to move up the ladder into a management role in settings like spas, medical clinics, or resorts.
#3: You Can Stay Physically Active
As opposed to office workers who are often sedentary for long periods of time, massage therapists have the opportunity to always be moving. That's why physical strength and endurance are big part of the job.
Don't fret if you're worried about having to go to a gym as a requirement. When you learn how to become a massage therapist, you'll be taught the techniques to sustain your energy, especially on days when there's a rush of clients.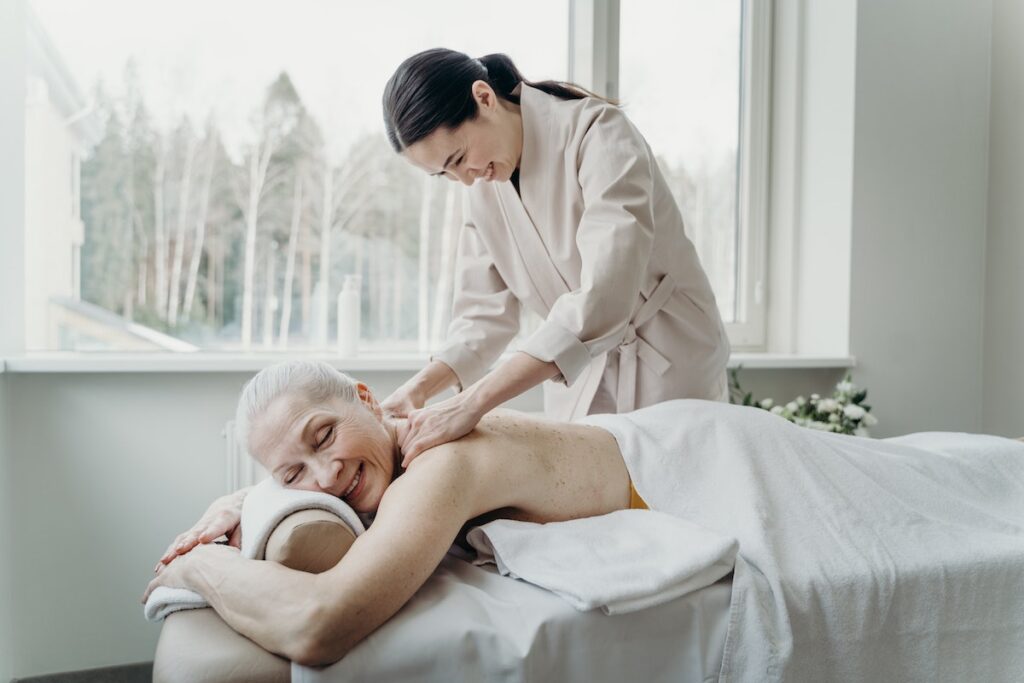 Should You Become a Massage Therapist?
There are a few things you should consider before fully diving into the deep end. Here are some questions you may want to ask yourself:
Would you be okay with frequent physical contact? Massage therapy is a hands-on profession. So if you're the kind that don't like touch, you might want to consider an alternative career path.
Is your health in good shape? As a massage therapist, you're often on your feet during long periods of time (massages can last up to 120 minutes). Moreover, you're required to work with their upper body strength when adjusting your massage pressure and techniques. So your physical health should be in relatively good shape.
Are you able to look after your mental and emotional health? There's a level of rapport-building with your clients, but you still have to maintain appropriate boundaries. There are instances where massage therapists have found themselves in awful situations and that can create quite a shock. So looking after your mental and emotional health is important.
Do you have people skills? Part of your job is to understand your clients' conditions, objectives, and preferences. So it's imperative to hone in on your interpersonal skills and be an effective listener as well as communicator. It will also help you collaborate with your clients to formulate appropriate treatment plans.
How to Become a Massage Therapist
Now comes to the nitty gritty: how to become a massage therapist. The process is relatively straightforward, especially in Malaysia.
While it's not a necessity, it's preferred to have your SPM or the equivalent. If you're eager to learn, many day spas will consider taking you in and training you. However, it's always recommended to go through a course so you can get the basics.
So, here's the step-by-step:
#1: Enroll In a Massage Therapy Program
There are various schools you can attend, so make sure you do your due diligence and research. Make sure they have the proper accreditation and teach the type of massage you're interested in learning.
If you're looking at schools in Malaysia, there a handful that can also help you find work after you're done with the program. Check them out:
And if you're looking for international accreditation, look at these schools to learn how to become a licensed massage therapist:
In Malaysia, specifically, a certification or diploma from an international accredited program can give you the upper hand if you're looking for a career in hotels, resorts, or cruise ships.
So consider taking one that's well known around the world.
#2: Pass Your Exam
Regardless if you attend a school in Malaysia or overseas, there are a few things you need to learn other than how to massage:
Anatomy and physiology
Different massage strokes and techniques
The benefits of massage
The contraindications of massage
All the schools above will have various degrees of exams, both written and performance. Don't fret though as most spa trainers will help equip you with the knowledge to get you through.
#3: Continue Your Education
You've passed your exam — congratulations! You're now ready to officially become a massage therapist.
This is a great place to build the foundation of your career. And if we may, here's one piece of advice: consider continuing your education.
Now, you don't have to go through an entire education program again. But just take certification courses, like aromatherapy or Urutan Malaysia, to keep up with the latest trends. You can learn how aromatherapy, pre- and post-natal care, or oncology massage … the list goes on. There are so many niches out there and you can specialize in one, if that's what floats your boat.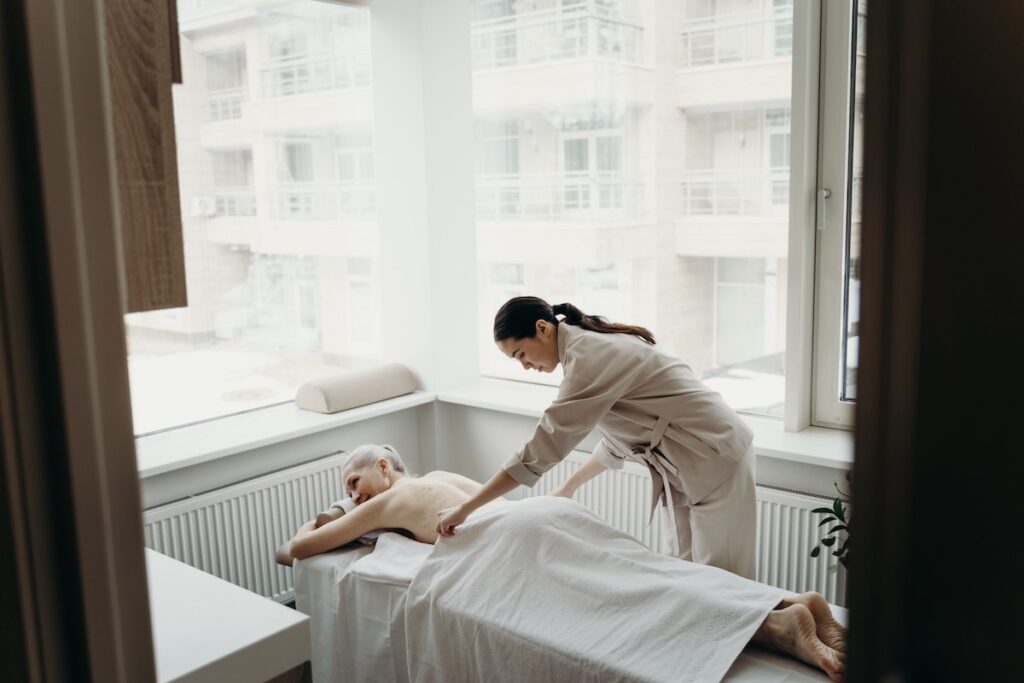 Be a Voice of Wellness
"If you want happiness for a lifetime, help somebody," as the Chinese saying goes. And what better way to do so than to be a massage therapist.
Sure, there are a number of careers that involves helping others. And massage therapy is absolutely one of them. It's highly rewarding, meaningful, and can be both nourishing and nurturing to both your client and yourself.
And if you need some help in taking those first few steps, you can always turn to the Association of Malaysian Spas. Here, you'll be amongst spa and wellness brands, business owners, therapists, advocates, and enthusiasts. And you'll find yourself as part of a safe, supportive network, all working towards the greater wellness movement.
So, you're ready to commit? We'll welcome you in.