Bali has one. Thailand, too. Heck, there's even a Swedish version (although the name has nothing to do with the country).
What're we talking about? A signature massage, of course. And it's time that Malaysia has one, too.
Without further ado, enter Urutan Malaysia. Whether you're new to the Malaysian spa scene or are a veteran spa-goer, consider this your go-to guide on Malaysia's signature massage.
What Is Urutan Malaysia?
The meaning is in its namesake — urutan meaning massage in Bahasa Malaysia — and therefore, Urutan Malaysia literally translates to 'Malaysian Massage.'
The peninsula nation is a melting pot of different cultures — from the orang asli to the Malays, Indians, Chinese, and everyone in between. And Urutan Malaysia is a representation of that in the form of a massage.
A pet project between the Association of Malaysian Spas (AMSPA), the Malaysian Association of Wellness & Spa (MAWSPA), and the Malaysian Ministry of Tourism, Arts, and Culture (MOTAC), Urutan Malaysia was created to bring together the nation's diverse wellness and healing traditions.
Its influences include:
Qi from Chinese traditions
Ayurveda from Indian medicine
Feet-washing rituals from the Malay culture
Deep tissue massage techniques from the Dusun people of Sabah
"We have different races, cultures, and traditions here," says Hana Halim, AMSPA's President in a 2017 interview with New Straits Times. "Each with their own beneficial massage practices that we want to incorporate into Urutan Malaysia."
And taking parts of the different modalities, the signature massage showcases the best of each cultural healing practice.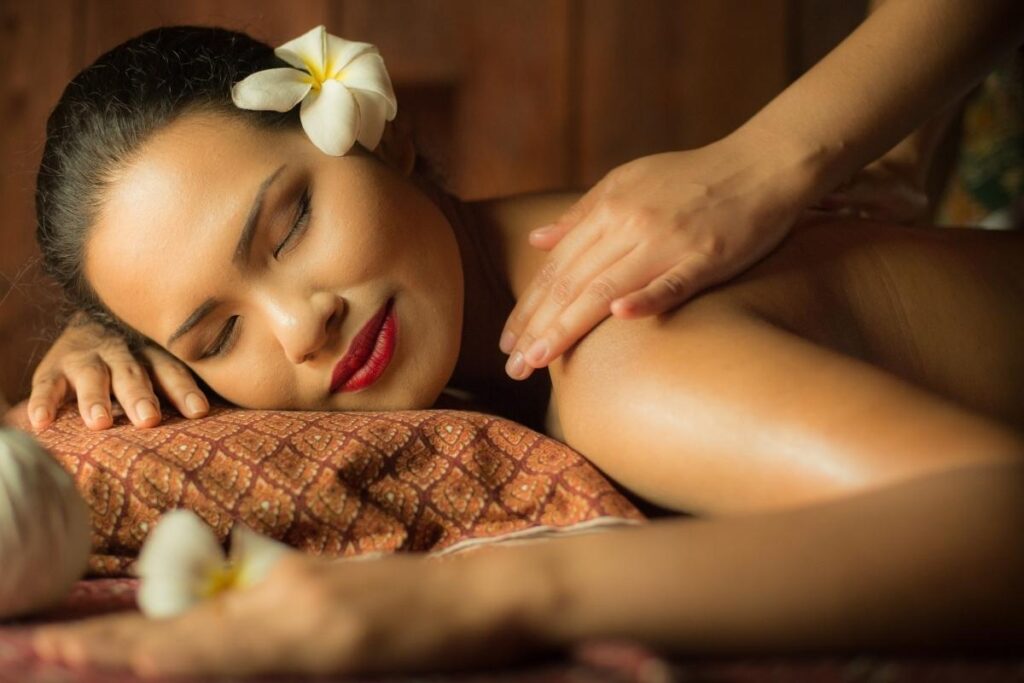 What Are the Benefits of Urutan Malaysia?
Massages, in general, are a great way to relax and unwind. What's even better is that there are numerous benefits, according to science. And when you put healing traditions from various cultures together, it creates an amazing melody of techniques to put your whole body at ease.
Here are a few more benefits you can find with Urutan Malaysia:
Encourages relaxation. The ritual of washing the client's feet prior to the massage is not only for hygienic purposes, but it also initiates the relaxation process. According to the sleep experts at Sleep.com, "a cool foot bath can help lower your body temperature," which then signals your brain that it's time to unwind.
Enhances the flow of Qi. Most people automatically breathe from their chest in short, shallow, and insufficient breaths. So the breathing aspect of Urutan Malaysia focuses, instead, on intentionally taking deep breaths from the abdomen. This promotes the intake of oxygen and cultivates Qi, or life force energy.
Helps relieve stress. Using the Ayurvedic methods to massage the head, Urutan Malaysia focuses on the marma points to release stagnant energy. This encourages the body to work on its ailments and pain as well as relieve stress, giving the client an elevated relaxation experience.
Increase in blood circulation. The signature massage involves manipulating the muscles and joints to relieve the body's stress and pain. The Dusun influence on Urutan Malaysia includes the technique called inan, or the thumb. This helps put pressure on certain points of the body as well as facilitate the movement of blood and lymph, easing the body's aches and pains while restoring flexibility and range of motion.
Promotes general well-being. Merging the healing traditions of each culture also creates a domino effect of other benefits including relieving tension, boosting your immunity, and improving moods. It results in the overall health aspects of a well-thought-out, truly beneficial massage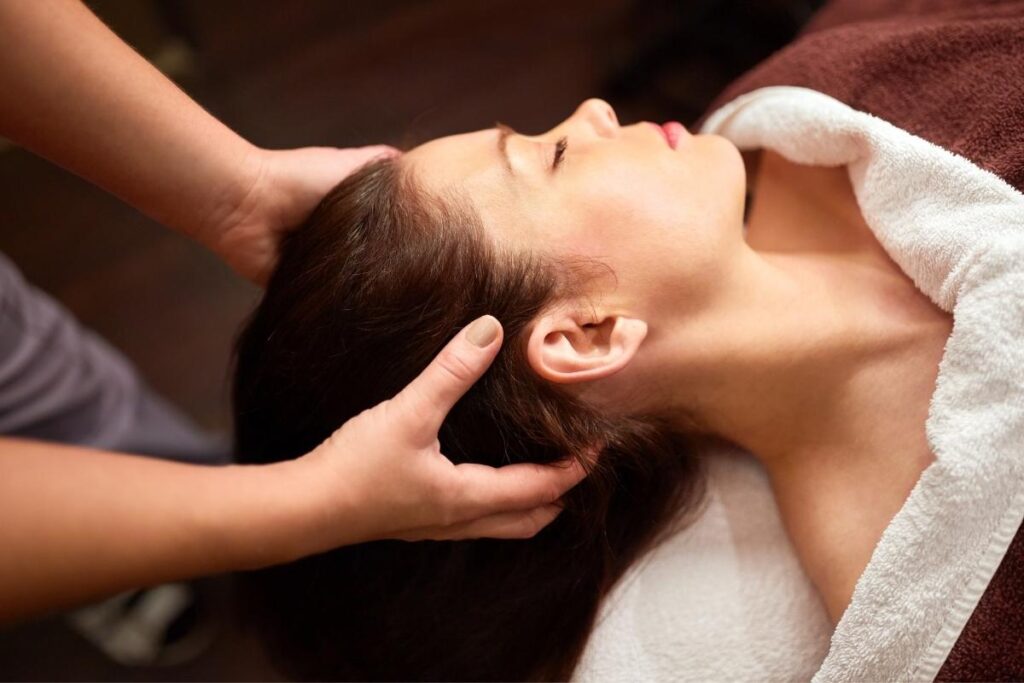 What to Expect From an Urutan Malaysia
If you're familiar with the cornucopia of cultural practices in Malaysia, you may have an idea of what Urutan Malaysia entails. However, if you're not, here's what you can expect from it:
#1: Client Consultation
This massage treatment, like all massages, begins with a quick, yet comprehensive consultation to ensure you're fit and well. Your massage therapist is trained to suggest whether this treatment is suitable, based on your health and wellness goals. So it's important during this time to disclose any issues you may have to your massage therapist.
#2: Foot Soak
The emphasis is on hygiene as well as relaxation. And the concoction of local citrus, floral, and herbal goodness in the foot bowl is designed to do just that.
#3: Qigong Breathing
While your feet is being soaked, your massage therapist will lead you through a breathing exercise. You'll be asked to first inhale deeply through your nose while expanding your diaphragm. Then, exhale through the mouth while pulling your diaphragm in.
#4: Ayurvedic Head Massage
Following the breathing exercise, your therapist will perform a head massage using Ayurvedic techniques. Pressing on the marma points helps release tension and stress.
#5: Full-Body Massage
No massage is complete without the right kind of oil. And with Urutan Malaysia, there's a specially concocted recipe — coconut oil is mixed with kaffir lime, lemongrass, and ginger essential oils — to enhance the benefits of the massage.
Malay and Sabahan inan movements are used in the massage with the appropriate amount of pressure, according to your preference. What's more, women have the addition of a breast massage and the technique called sengkak, which are movements on their lower abdominal area to help with their 'internal well-being.'
#6: Stretching
In the finale, there's a little bit of stretching to help increase flexibility, and range of motion, and further increase blood flow.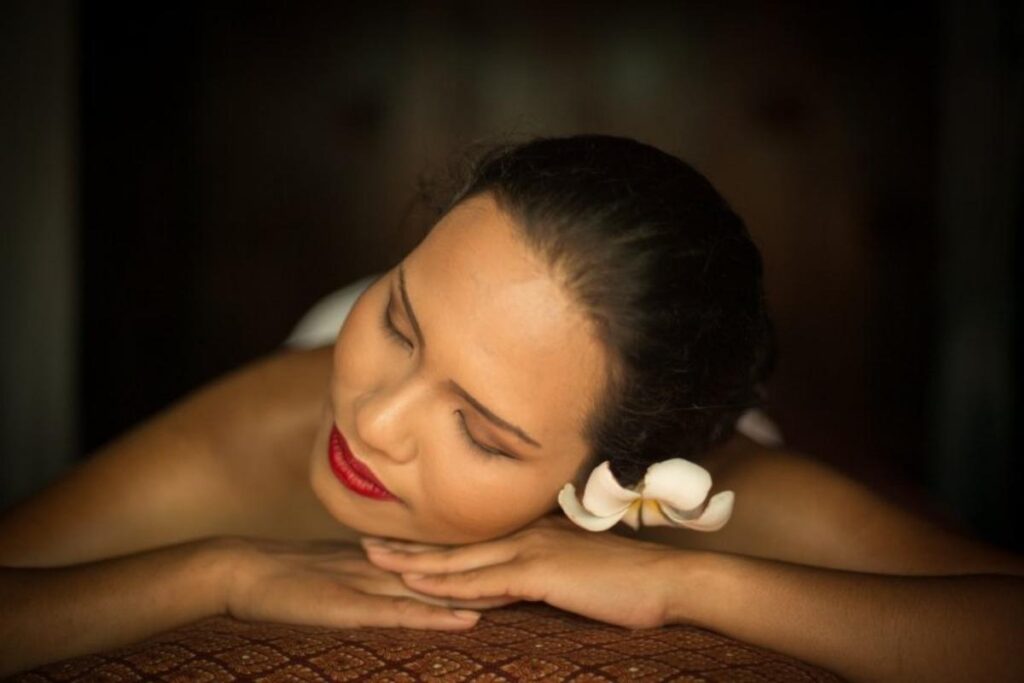 Be a Voice of Wellness
As the saying goes, "the greatest wealth is health." And Urutan Malaysia may just be the ticket to get you there.
If you're wondering where you can receive this signature massage or where you (or your staff) can learn it, you can always turn to the Association of Malaysian Spas. We'll help direct the way so you can fully immerse yourself in the beauty that is Malaysia.
So, ready for your Urutan Malaysia? We'll welcome you in.